Dinner course and home-made soba noodle
Izumiya Zenbe offers variety of dishes with seasonal flavors.
Owner`s hand made soba (using 100% local buckwheat flour) is offered with dinner.

This hand made soba noodle is also available at the shop as souvenir.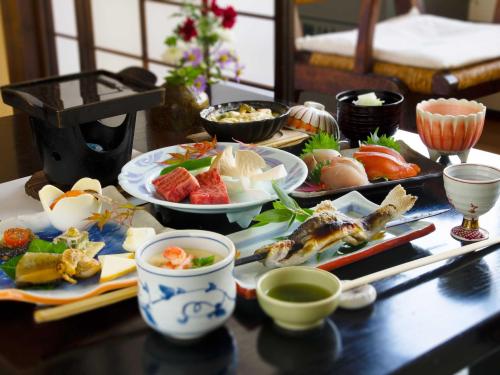 Fresh dish?river fish sashimi?horse meat sashimi?ocean fish sashimi
Grilled dish?Scallop and mushroom gratin ?salted grilled char?salted grilled prawn
Main dish?Shinshu beef stone grilled steak?Shinshu beef shabu shabu?ceramic plate grilled seafoods

*Menu might vary, depending on season.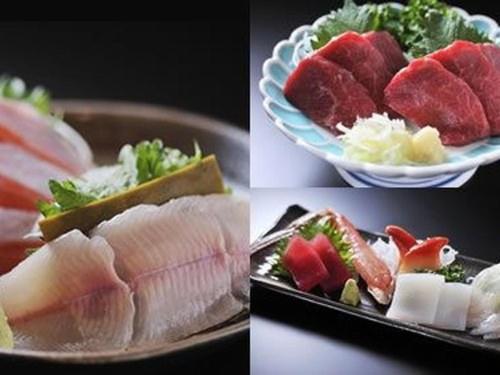 Fresh dish
River fish sashimi, Char sashimi, Shinshu salmon, Very rare fish Ito`s plate

Horse meat sashimi 
Fresh tender local meat.

Ocean fish sashimi
Menu vary depending on season and stock.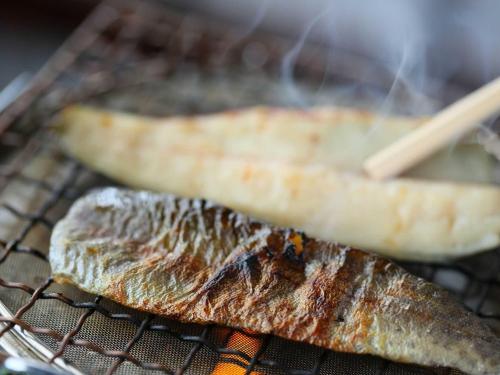 Grilled dish

Scallop and mushroom gratin
Very popular for repeating guests. Local shimeji mashroom is used for this gration.

Salted grilled char
From the head to tale, this char`s whole body is eatable.

Salted grilled prawn
Slowly cooked in our oven.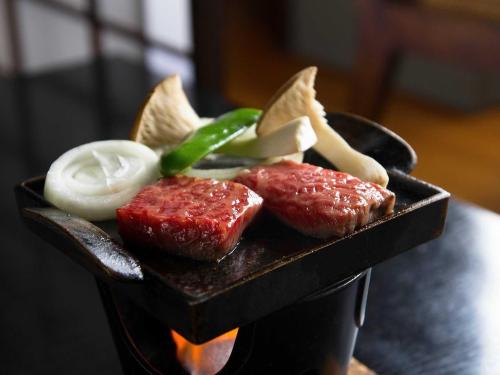 Main dish
Shinshu beef stone grilled steak

Shinshu beef shabu shabu

Ceramic plate grilled seafoods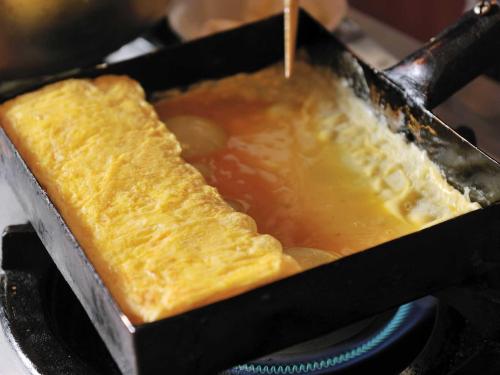 Freshly cooked Japanese Egg omelette

Japanese style healthy breakfast with egg omelette which will be cooked in front of you, so guest can enjoy freshly cooked omelette.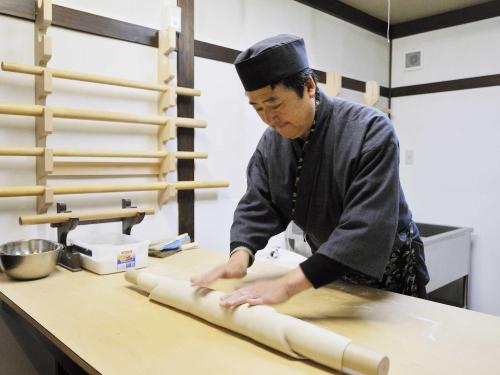 Hand made soba noodle

Sarashina Gozen soba is an elegant narrow buckwheat noodle which only use local sarashina soba flour and local hot spring water that has 1300 years history. It keeps the flour to 20% or less and use 80%, 90%, and 100% soba flour to enhance its own flavors as much as possible.
In addition, their soba sauce use hot spring water and use kelp and dried bonito flakes, small dried sardines as soup stock and mix with soy sauce based sauce to make their original signature soba dipping sauce. 
Both soba noodle and soba sauce use hot spring water, they are rich in minerals.
Guest can enjoy this healthy hand made soba noodle in this hotel.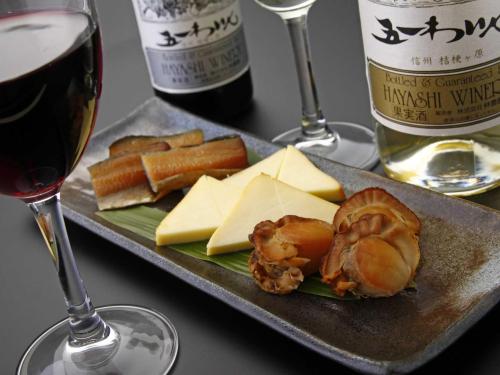 Home made smoked food

In our hotel, we use our own food smoker and serve home made smoked foods for dinner. We also sell smoked foods as souvenir. Ex. Smoked cheese, rainbow trout, scallop.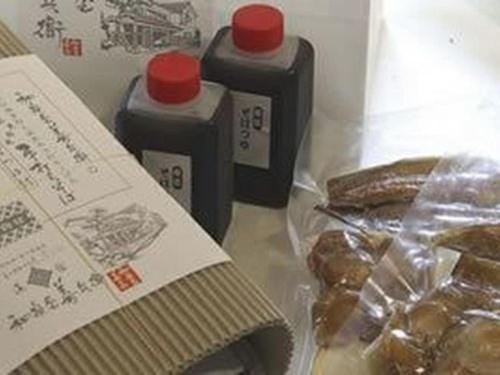 Souvenir
Shinshu wine, local snacks, our hand-made soba noodle and smoked food are available. Guest can buy these for souvenir.
A la carte Dinner Menu (for guest with room only or with breakfast only )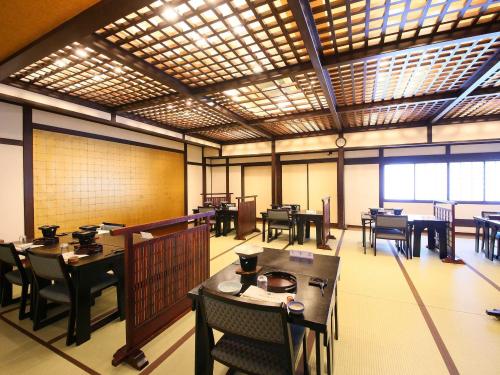 Tempura set
Pork cutlet (Tonkatsu) set
Sashimi Dinner 
Cold Soba noodles on a plate 
Japanese BBQ set
Beef and vegetable Shabu-Shabu set

* Last Order is 18:00